Stay aligned with partners
Payroll processing
Securely transfer employee payroll data from SAP to third-party payroll processing services.
Managing orders at scale
Receive purchase orders from large clients and channel partners in a daily batch.
Vendor payments
Submit ACH files to banks for vendor payouts.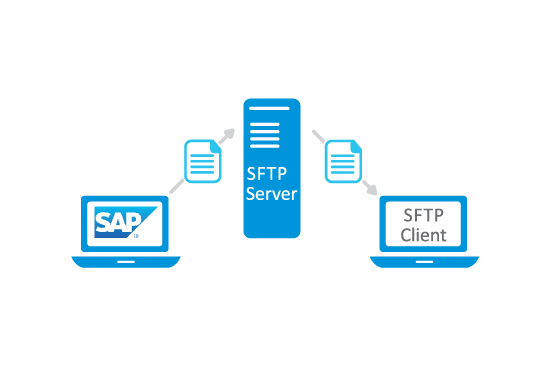 Easily send and receive secure files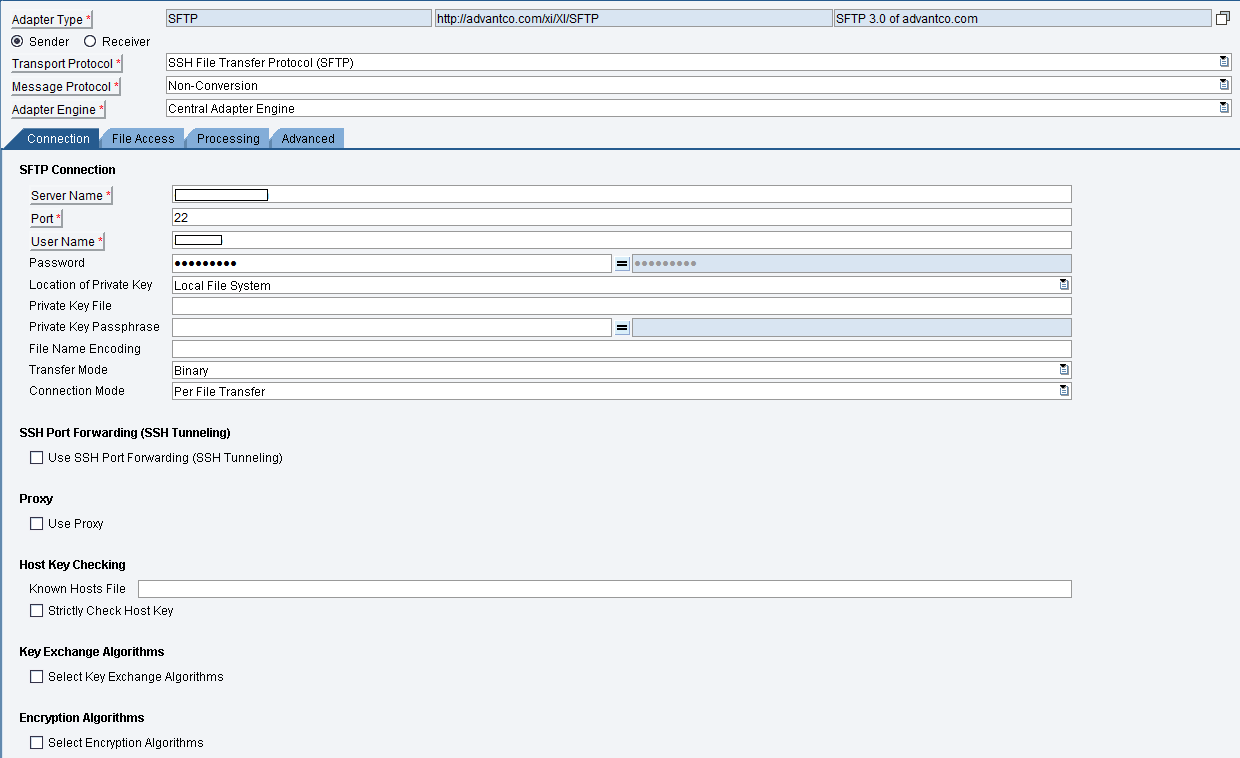 Key capabilities

Security
Authenticate with password and public key. Easily store keys in the Netweaver Key Store.

Configuration
Stay compliant with FIPS 140-2 requirements.
Split large files into small parts (for EOIO).
Control connection mode (permanent or per transfer).

Monitoring
Standard connection and error monitoring.

Supported platforms
All SAP PI/PO versions from 7.3 to 7.5.
Cloud Integration (part of SAP Integration Suite)
Integration flows

Upload files
Establish a host, share public keys with partners and start uploading data to the server.

Download files
Generate a private key, share your public keys and start downloading files into SAP.
Why Advantco vs. SAP SFTP adapter
Compatbility

Compliance

Security

Maintenance

Supports legcy SAP versions (7.1 to 7.5)


FIPS 140-2 compliant


Store keys in Netweaver Key Store


Flexible, customer-driven release cycles

Not available


Not available


Not available


Only updated for major PO releases
Trusted and proven by the best
"We've greatly benifited from Advantco's SFTP adapter. The configuration steps and key management are self-explanatory and easy."
The Advantco advantage
Discover why our adapters, when combined with SAP and Oracle integration platforms, outmatch custom development and third-party iPaaS implementations.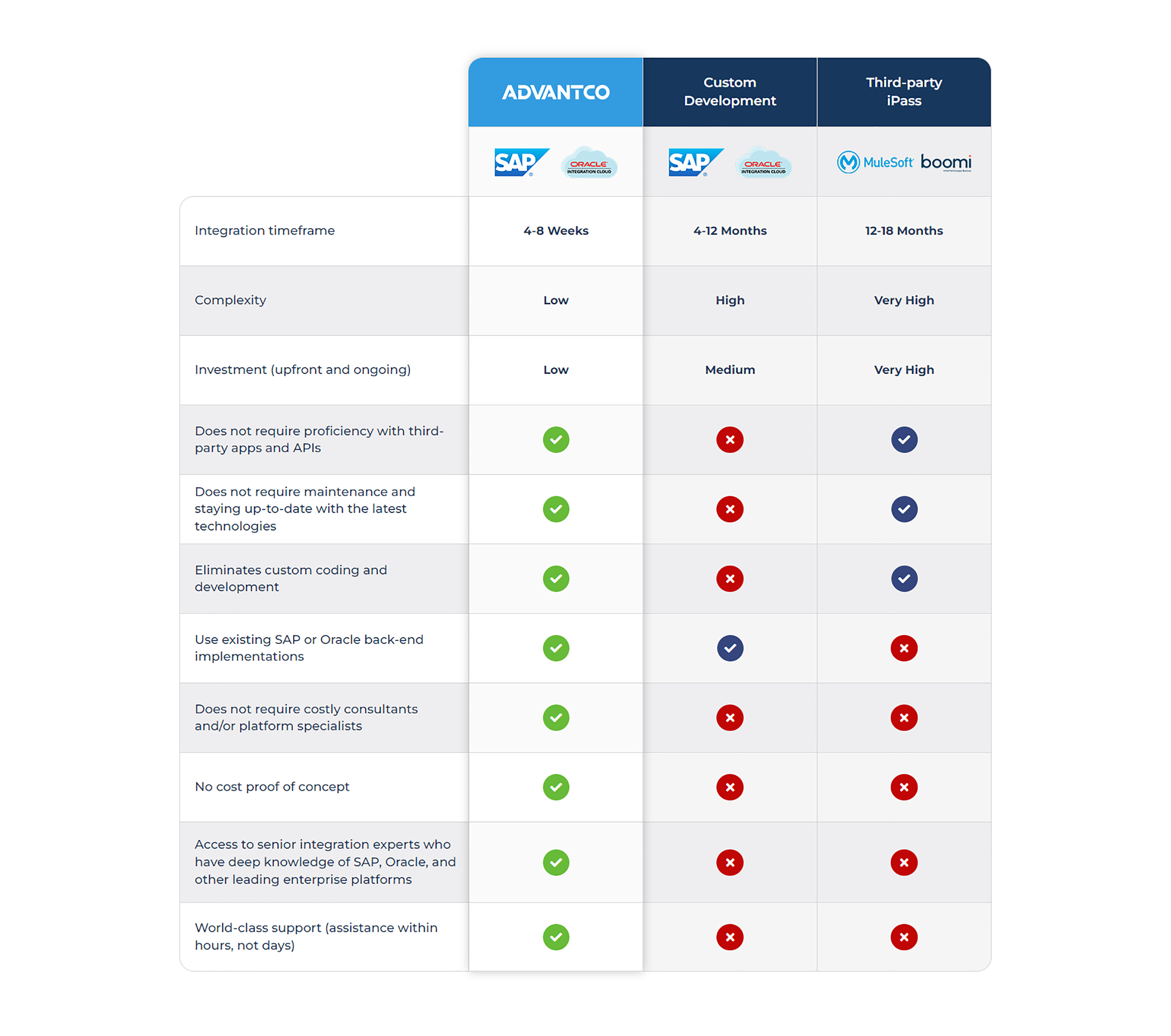 Our proven integration success plan
Take the first step towards a successful integration by scheduling a discovery call with us.