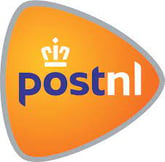 Simple installation and usage and very responsive support




The installation of the AMQP adapter for CPI went very smooth, the usage is very simple but all the important features for AMQP are there. The few times we had questions about the adapter or license, the sales and support teams responded fast and adequate.


Henk de Leeuw
Postnl
March 15, 2019

Very Prompt and Responsive Technical Support and an Excellent Software Product




We had a critical project need to implement receiver REST with OAuth 2.0 with specific ways to send the JSON request and to handle the REST response. We were able to implement using the Advantco REST adapter, but could not with the SAP REST adapter. The implementation took place during the year-end holidays and we needed immediate help to keep things moving. The Advantco Tech Support and specifically Victor Phan from Tech Support provided prompt and to-the-point help, with clear documentation and syntax samples. We needed help thrice on different topics, and each time, the response we received was within 24 hours!
Satish Bhagwat,
Yeti
January 14, 2019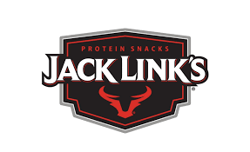 Excellent REST adapter and support




Advantco REST adapter covered all of our requirements - easy installation, ready to develop, quick support and OAuth 2.0 authentication. Installation was very easy and we were able to interface test files within few hours. Product support has been fast and very insightful of the JSON and XML translations.
Harsha Bhaskaran,
Jack Links
September 6, 2018

It just works....




Due to the integration of Salesforce Sales Cloud into our mainly SAP based system landscape, we needed to find a proper solution to transfer data from Salesforce to SAP BW. We have found the Advantco Adapter and it just works perfectly. Apart from that, the provided support and quickness in responding to requests is the best we have ever seen! Great solution, great people!


Andreas Förger,
Randstad
March 1, 2019

Superior product and very good support




We have older version of PI product which natively does not support REST connectivity, so we looked for various REST Adapter products and selected Advantco mainly for their superior product, reputation and support during our POC. The whole process of evaluation, POC and production implementation was very smooth, and very satisfied with Advantco team. We also looked for compatibility of the product if we had to upgrade in later years. The Adapter documentation was very comprehensive and helps for any troubleshooting.
Saravanan Subramanian,
Carhartt
October 25, 2018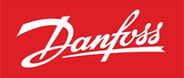 Stable and robust product, awesome support




Advantco SFDC adapter performance is good and stable. Standard error logging in message monitor & channel monitor contains enough information to identify the root causes very easily. Channel ping functionality in adapter workbench is very helpful in analyzing connectivity issues, user lock or authorization issues. We like having the option to verify/download the latest schemas via SFDC Workbench. With older versions of Advantco SFDC adapter we had to generate most of the response schemas manually to fit into our Sync/Async bridge communication calls. Recent versions can generate these schemas from workbench automatically - very helpful in avoiding all conflicts during development. We can perform live SOQL tests/checks on Salesforce database via Query Builder, which has enabled us in finding out all data related issues, object field authorizations/availability issues, which are quite common with Salesforce like architecture and speeds up our test cycle diagnostics. Advantco support team is constantly exceeding our expectations by providing immediate solutions with their quick new updates. We have explicitly requested new functionalities as per our Danfoss requirements: E.g. o Query Lookup functionality in channels to reduce BPM flows into much simpler ICOs o Variable substitution with Connection configuration key in the channel to dynamically connect/change multiple Salesforce boxes/databases based on payload o Accessing SFDC session parameters as ASMAs variables during asynchronous call o Downloading *.sda Apex webservice files into local to transport Apex webservice changes without any involvement of Basis team. Advantco SFDC Adapter can be patched online. There is no need to stop SAP PO. Still, a CPA Cache refresh is recommended and causes a short outage in message processing, but this is still much better than a restart. Parallel processing is not working properly on multiple SAP PO application servers. In most cases the message flow is sequential and we work with Advantco actively to resolve this issue.


Igor Kozak,
Danfoss
July 6, 2018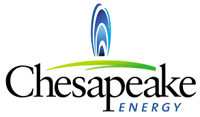 Outstanding Customer Support




We had some questions about licenses and sent a request to call back with questions. I got a call within 5 minutes and provided me the licenses we need. I never received a response this quick from a software vendor in my whole IT experience. Thank you very much for the quick response and help.
Ramana Gudapati,
Chesapeake Energy
June 26, 2018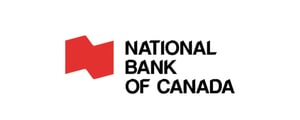 Very good product
We have requirements to develop more and more REST API interfaces in our company, having PI 7.31 and not planning for any upgrade soon was becoming an issue, We decided to give a try to Advantco REST Adapter and we are pleased with the results. It's easy to use, allows for OAuth 2.0 authentication and I like using the REST Adapter Workbench for my unit testing to convert json to XML. Product support is great, we get answers quickly. I recommend this adapter!
Benoit Laperriere,
National Bank of Canada
April 17, 2018

Great product and first-class customer support
We are using more and more RESTFul service interfaces in our company, and the REST adapter from Advantco really a perfect product to fit into our needs. I work from China, and I can always get a response from Advantco support team who is based in US the next working day to the day I submit my questions. The team is quick in response, strong in the technical area, really helpful in our tight project schedule. Advantco is sure to be a valuable and stable partner to us! Looking forward to more and more cooperation with them!
Tom Xia,
Luxottica
February 23, 2018

Reliable and well-designed product
Advantco SFDC adapter represents a valuable addition to our SAP PI system. By handling all Salesforce communication specifics, the deployment of integration with our Utilities system has been significantly faster and easier. The adapter can automatically handle large datasets and switch to BULK API. Also can be used to extract data and to receive events from Salesforce. We didn't encounter any runtime errors and all our questions have been promptly answered by Advantco support team. Highly recommended.
Laura Troto,
engie
March 29, 2018

Simple but Robust
We, at Hunter Douglas recently implemented Advantco SFDC adapter as a solution for the existing salesforce interfaces. It has reduced a lot of development effort and the migration was super easy, It is very simple and easy to install, configure and develop the objects using Advantco SFDC adapter. The solution is very robust to handle REST, BULK and traditional XML based integration using APEX callouts, The SFDC Workbench features e.g- XSD generation, response structure generation are very useful and easy, Advantco support team is very knowledgeable and helpful to resolve any issue in a quick fashion. I will give them a 5 star too! I would definitely recommend this product for SAP-SF integration.
Sugata Bagchi Majumder,
Hunter Douglas
February 7, 2018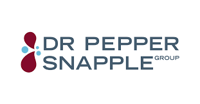 Awesome Customer Service / Product
We had some issue/question which was resolved within hours when I contacted Advantco customer Service. Not only Customer Service but the Product Manager who was working with us, helped a lot. It's great to have a provider so responsive and effective throughout the project life cycle. ~Puneet Aggarwal


Jetender Soni,
Dr Pepper Snapple
February 7, 2018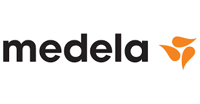 Against the recommendation
To be honest, in the beginning, we had quite some trouble getting the Integration between SFDC and our ERP running - the crucial experience was the support team from Advantco, they helped us a lot. Their response time is just phenomenal. This is now three years ago. Since then the integration has worked perfectly and saved us already quite a lot of development work. It was the right decision to go with the Advantco Adapter other than building up our one Integration classes even though this was a recommendation of another reference visit.
Stefan von Büren,
Medela
February 20, 2018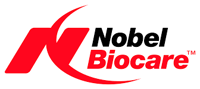 Excellent adapter and support
The adapter fulfilled all our expectations when integrating SAP with SFDC. Apart from a lot of features which can be handy when handling different integration requirements, the support team from Advantco is very responsive and are really experts in SFDC. They developed also one feature which was really needed when we did a migration from other middleware to SAP PO.
Jorge Lopez Fernandez,
Nobel Biocare
November 21, 2017

Reliable Integration with S/4HANA
After a few months of being live with Advantco SFDC Adapter, I can confirm it's been a wise choice. Integration with SAP S/4HANA has been fast, with no particular issues along the path. Connection is stable, reliable and remarkably responsive.
Gabriele Zennaro,
Technogym
October 23, 2017

Great Customer Support
We had some questions about the REST Adapter and CryptoLib for our SAP upgrade, we got the response very quick and helpful.
Yaqun Peng,
Jo-Ann
December 6, 2017

Solid adapter
This adapter facilitates connectivity with SFDC. Connecting to SFDC becomes easy, and you learn to appreciate the many configuration options while integrating the scenarios. Support team always responded quickly to any questions we had.
Mathias Viaene,
Umicore
October 30, 2017

SFDC Adapter - Advancto
We bought this adapter for our landscape and it is truly the adapter to look at for all of your SFDC integration requirements. Nothing negative that I can think of gives me the pleasure to write this review.
Pratyush Kumar,
Stryker
November 3, 2017

SFDC Adapter Significantly Helps our Project
When choosing to implement Salesforce at Voestalpine we were stuck with the problem of how to integrate our new CRM & existing SAP environments. We needed a solution to quickly and easily connect both systems and, after reviewing options and a successful trial, we chose the Advantco SFDC Adapter. Advantco's Support is always responsive and the Adapter allows for painless integration, we are very happy with the Adapter and recommend it to others. Personal thanks to the support team for the excellent assistance!
Eberhard Weiss,
Voestalpine
August 4, 2017
Simplify Integration
The SFDC adapter provided by Advantco makes the integration from PI to Salesforce simpler and reduces the implementation time and effort. The adapter simplifies connectivity to SFDC API's with number of features like making parent-child relationship in single call, supports multiple look-ups, SFDC workbench for generating XSDs. Advantco support team answers quickly and does their best to provide resolution.
Kevin Rothschild,
Stockland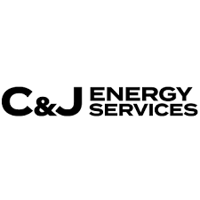 SFDC Adapter 1.0.54 works as described




Adding the SFDC Adapter to our SAP PI development toolset was a good choice. Integration development was accelerated, and interface execution is stable and dependable.


Dave Edwards,
C&J Energy Services
March 27, 2019