Streamline workflows
Master data sync
Update Customers, Accounts, Products or Price Books in real-time or via batch process.
Opportunity-to-order
Convert a Salesforce opportunity into an SAP order or quote and send back to Salesforce to generate a contract.
Order-to-cash
Empower Sales with full visibility into order status, shipping, invoicing and accounts receivable.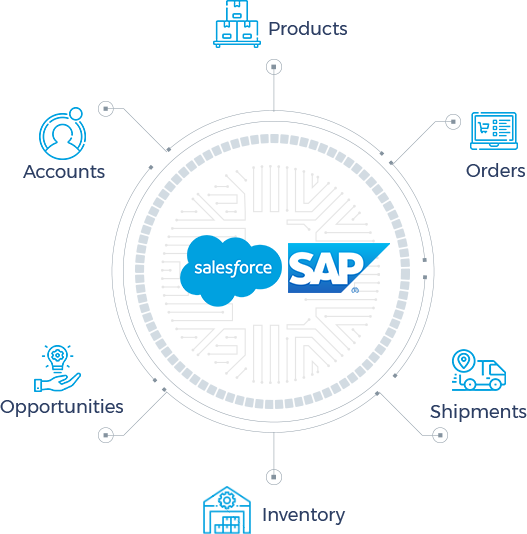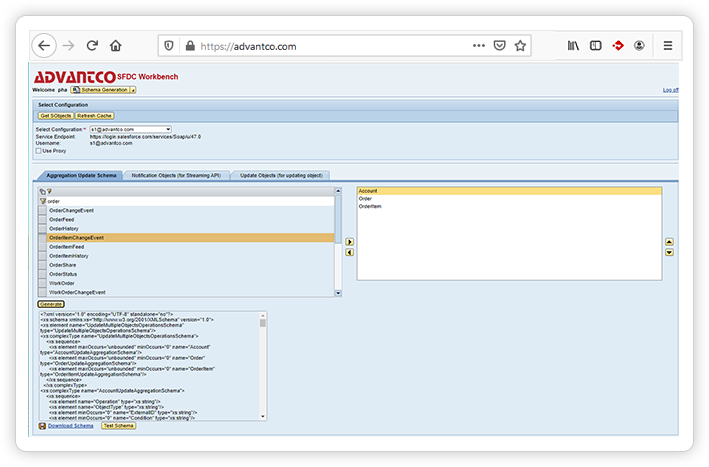 Key capabilities

Security
Authenticate with User Session ID, 0Auth 2.0 or two-way SSL.

Configuration
Support standard or custom objects with any SFDC API - SOAP, REST, Bulk, Streaming - or with custom SOAP and REST APEX APIs.
Enable real-time Platform Events and Outbound Messaging.
Test queries and generate schemas with Advantco Workbench.

Monitoring
Enable enhanced error handling and bulk message monitoring.

Supported platforms
All SAP PI/PO versions from 7.3 to 7.5.
Cloud Integration (part of SAP Integration Suite)
Integration flows

Outbound
Empower Sales and Support with real-time updates on orders, shipments and invoices to Salesforce. Simplify customer migrations and mass product and pricing changes with batch updates.

Inbound
Simplify quotations and orders with real-time opportunity sync into SAP. Join and query SFDC objects with SOQL, call custom APEX services, & push custom events with Platform Events and Outbound Messaging.
Trusted by leading enterprises
Five star reviews from each of these customers.