Establish a strong defense
Healthcare
Protect consumer healthcare data and remain HIPAA compliant.
Trading Partners
Keep commercial information secure such as bank accounts and confidential purchases.
Consumer Privacy
Mitigate against breaches by masking PII and anonymizing customer identities.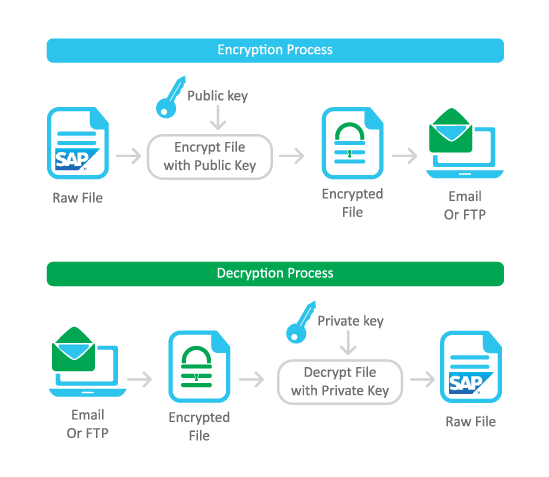 PGP combines symmetric and
public-key encryption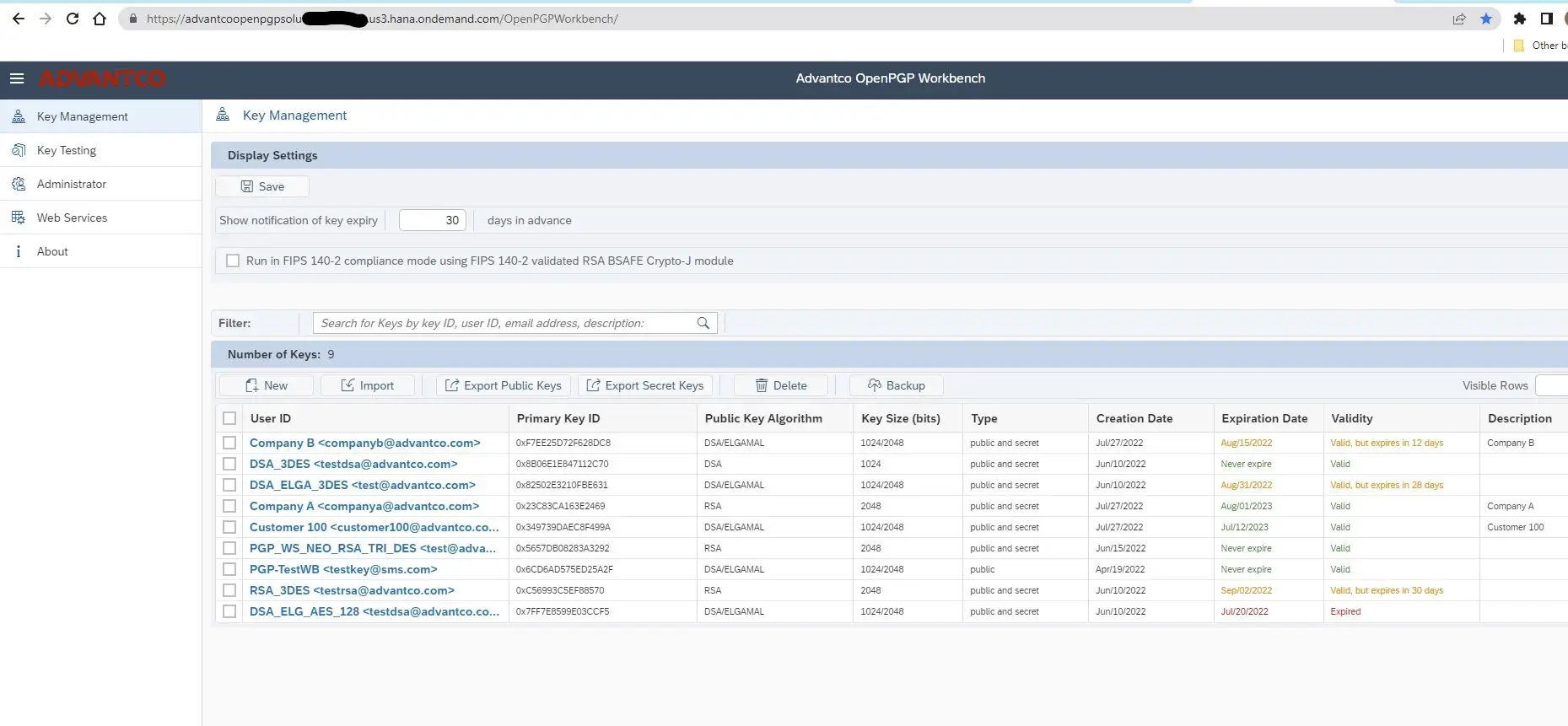 Module capabilities

Security
Supports DSA, DSA/ELGAMAL and RSA public-key algorithms.
Enable AES-256, BLOWFISH, CAST5, DES, TRIPLE-DES, TWOFISH key encryption

Configuration
Available as SAP module and standalone web service.
Supports encrypt/description and signing/verification.
Use PGP Key Manager to manage, test, and monitor key pairs.

Monitoring
Access audit log to monitor key changes and runtime errors.

Supported platforms
All SAP PI/PO versions from 7.3 to 7.5.
Cloud Integration (part of SAP Integration Suite)
SAP Business Technology Platform
Master data sync
Update Customers, Accounts, Products or Price Books in real-time or via batch process.
Integration flows

Send file
Encrypt file with receiver's public key, signs with your own private key, and sends the file to the receiver.

Receive file
Receive encrypted file from partner, verify it and decrypt it.
Video: Encrypt with Advantco PGP Adapter
Why Advantco vs. SAP's PGP module?
Convenience

Cross-Platform

Compliance

Maintenance

Key manager for storing public and private keys


Available as web service


Meets FIPS 140-2 security standards


Flexible, customer-driven release cycles

Not available


Not available


Not available


Only updated for major PO release