Sense what matters
Predictive maintenance
Get notified when field equipment is failing (elevators, pipelines) and trigger service orders in SAP.
Logistics and Manufacturing
Track the movement of all your assets (sourcing, production, shipping) and report status updates to SAP.
Energy monitoring
Use smart meters to track energy consumption and generate utility bills in SAP.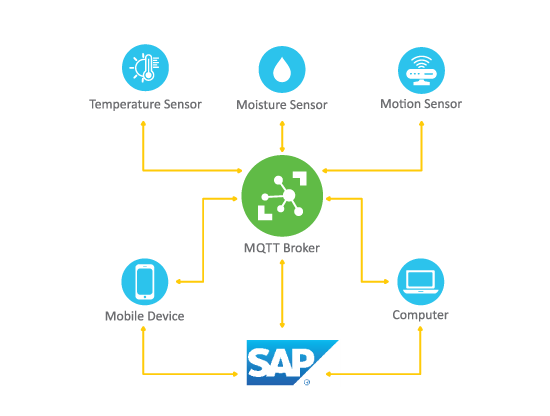 Exchange messages from any ioT device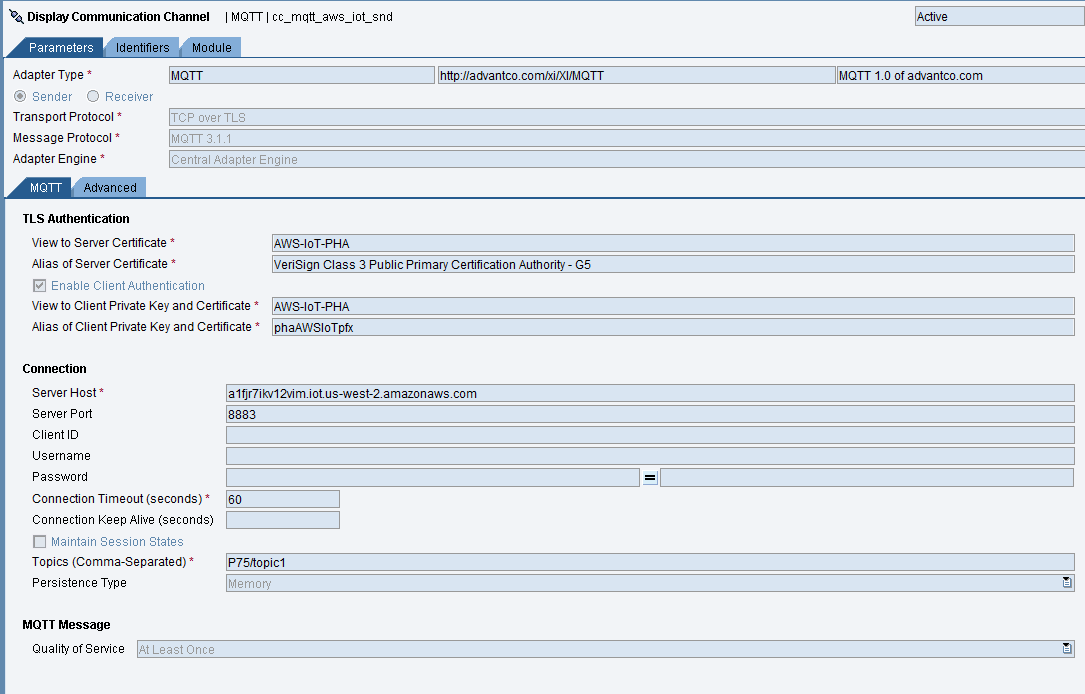 Adapter capabilities

Security
Support Basic Authentication and two-way SSL.

Configuration
Connect with MQTT 3.1, MQTT.1.1 and MQTT 5.0.
Support multiple data formats: CSV, XML, JSON and Protobuf.
Use asynchronous and synchronous data processing.

Monitoring
Enable enhanced error handling - e.g. Dead-letter queue.

Supported platforms
All SAP PI/PO versions from 7.3 to 7.5.
Cloud Integration (part of SAP Integration Suite)
Integration flows

Producer
Publish messages from SAP into MQTT topics to manage your field devices (e.g. delivery statuses, manufacturing throughput).

Consumer
Subscribe to MQTT topics and pull data from ioT into SAP (e.g. equipment status, asset tracking, energy metering).
The Advantco advantage
Discover why our adapters, when combined with SAP and Oracle integration platforms, outmatch custom development and third-party iPaaS implementations.