Data insights
Access to Sharepoint data
Access to the document libraries (sites, subsites, items) and the associated resources URL.
User and group management
Maintain Azure Active Directory (Azure AD) user account and groups.
Workplace intelligence
Use the people API and insights API in Microsoft Graph to access the relevant people and documents for a user.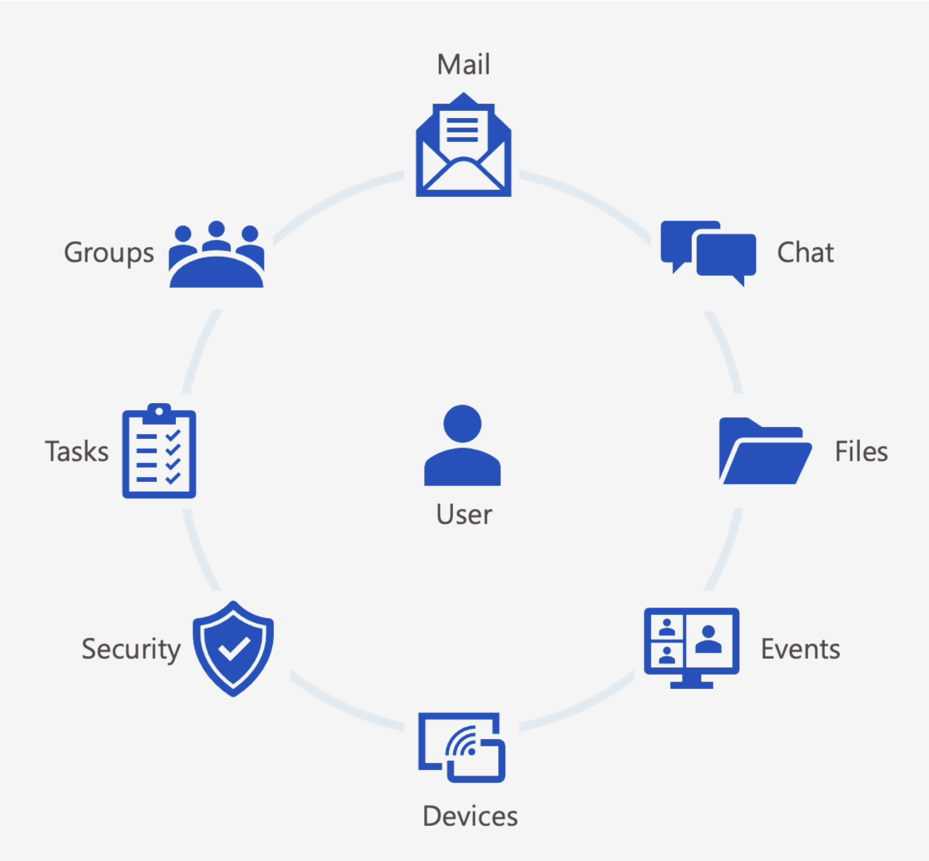 Access entities like users, groups, mail, messages, calendars, tasks, and notes.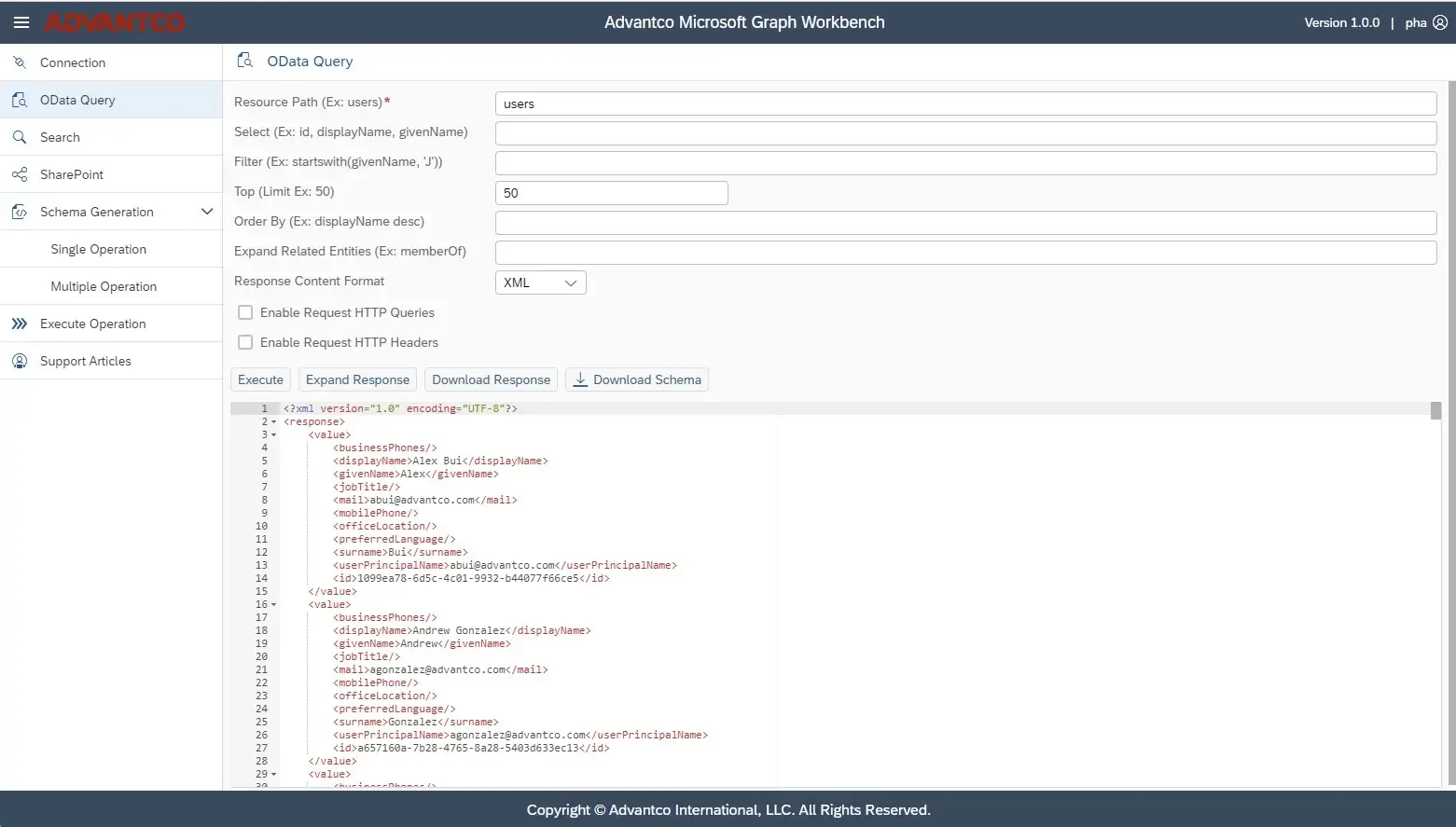 Key capabilities

Security

Configuration
Support Microsoft cloud services such as SharePoint, Azure Active Directory.
Download/Upload the contents from SharePoint or OneDrive.
Support Change Data Capture by polling interval.

Monitoring
Enable enhanced error handling.

Supported platforms
Integration flows

Outbound
Access data on Microsoft Graph at scale, across multiple services.

Inbound
Bring data from the organization's human resources database or product catalog external of the Microsoft cloud into Microsoft Graph.
The Advantco advantage
Discover why our adapters, when combined with SAP and Oracle integration platforms, outmatch custom development and third-party iPaaS implementations.