Administer your organization
Employees
Onboard and manage directory users directly from SAP.
Assets
Administer printers, computers and meeting rooms.
Groups
Manage access privileges and shared folders.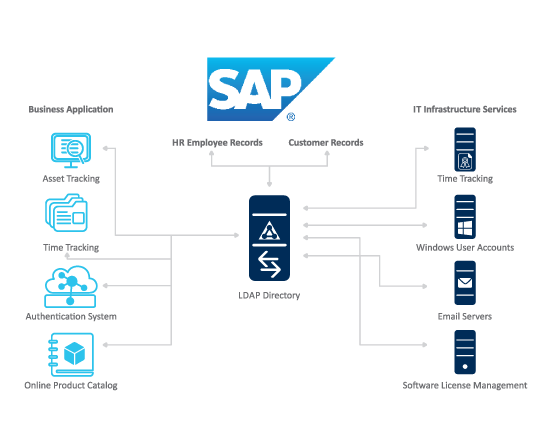 Easily sync SAP and Active
Directory records.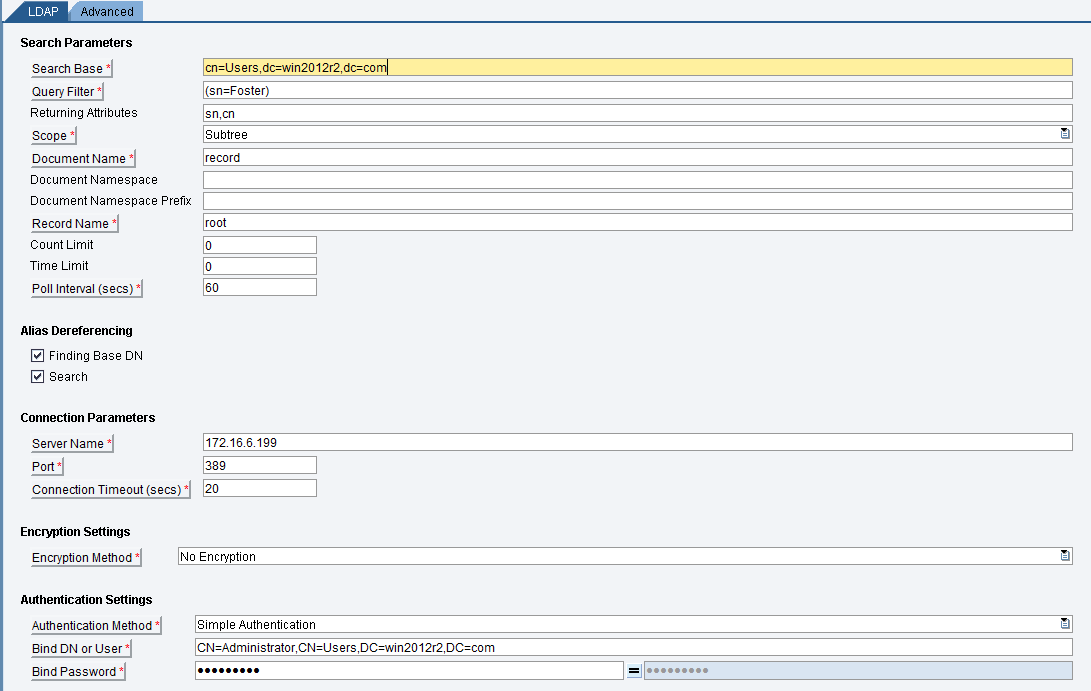 Adapter capabilities

Security
Authenticate with DIGEST-MD5 (SASL), CRAM-MD5 (SASL) and GSS-API.

Configuration
Supports Active Directory and other LDAP-compatible directories.
Query, add or update directory records.

Monitoring
Supports standard SAP monitoring and alerts.

Supported platforms
All SAP PI/PO versions from 7.3 to 7.5.
Cloud Integration (part of SAP Integration Suite)
Integration flows

Read
Query directory objects (employees, meeting rooms, equipment) and populate directly into SAP.

Write
Create or update directory objects by syncing directly with SAP HR systems.