Effortless EDI within SAP
Purchase orders
Send, update and acknowledge purchase orders.
Invoices
Send, receive and acknowledge invoices.
Shipping notices
Notify partners of shipment and receipt of goods.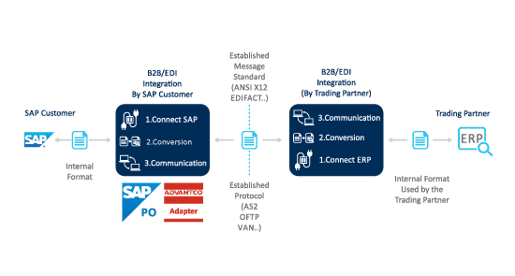 Exchange messages with an
unlimited number of partners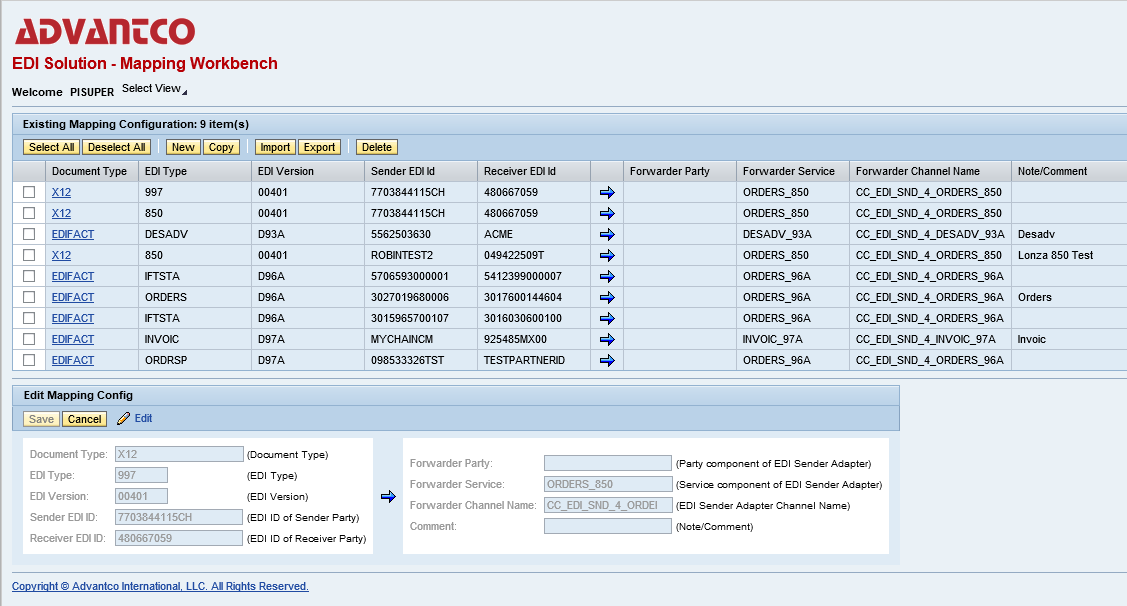 Adapter capabilities

Configuration
Simplify two-way conversion between EDI and XML.
Support Edifact, X12 EDI And Tradacoms standards.
Use Advantco Workbench to map EDI files to specific PO channels

Monitoring
Enable standard monitoring and alerts for unlimited partners.

Supported platforms
All SAP PI/PO versions from 7.3 to 7.5.
Cloud Integration (part of SAP Integration Suite)
Integration flows

Inbound
Receive the EDI file, convert to XML, then map to your SAP structure (BAPIs, iDocs).

Outbound
Send SAP object via iDOC or BAPI, convert XML to EDI, then deliver the file to your partner.
The Advantco advantage
Discover why our adapters, when combined with SAP and Oracle integration platforms, outmatch custom development and third-party iPaaS implementations.