Scale your operations
Master data sync
Update product and pricing data from SAP into your web application in real-time or via batch process.
Order processing
Manage capacity and reliably send N-number of Ecommerce orders into SAP with Amazon SQS.
Data pipelines
Insert massive SAP transaction data into S3 or DynamoDB, then transfer to Redshift or Snowflake.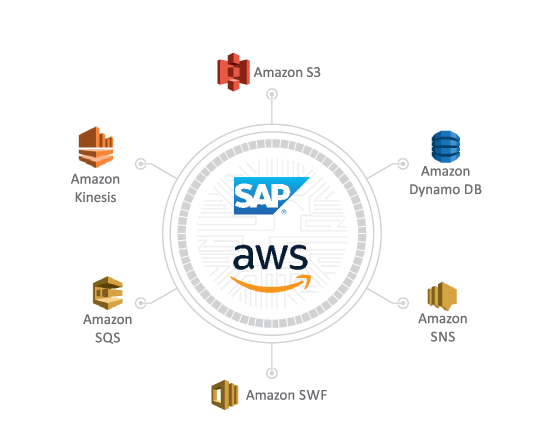 Connect with an array of AWS services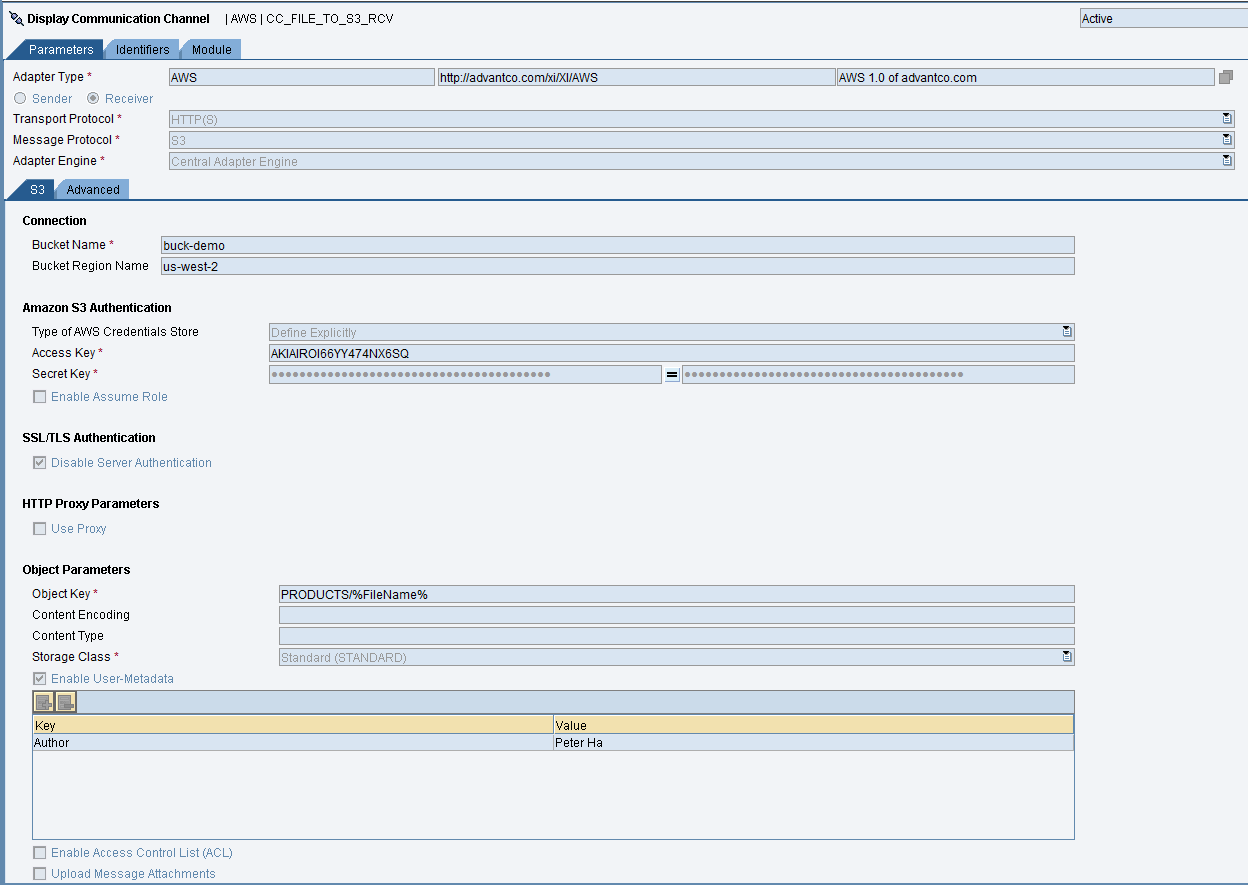 Adapter capabilities

Security
Supports AWS credentials and client-side encryption with KMS.

Configuration
Connect with S3, SQS, SNS, Kinesis and DynamoDB services.
Supports synchronous and asynchronous data processing.
Use multi-part uploads for large files on S3.

Monitoring
Enable enhanced error handling and alerts.

Supported platforms
All SAP PI/PO versions from 7.3 to 7.5.
Cloud Integration (part of SAP Integration Suite)
Integration flows

Outbound
Push real-time events or bulk updates from SAP into S3, DynamoDB or into Kinesis data streams. Trigger notifications with Amazon SNS or SQS.

Inbound
Process unlimited Ecommerce orders into SAP with DynamoDB and SQS for scalable storage and event transmission.
AWS SQS to SAP Integration