Turn insight into action
Master data sync
Replicate Accounts, Contacts, Products in real-time or via batch process.
Business Intelligence
Export Salesforce data (leads, opportunities, cases) and run predictive analysis (PAL) within HANA.
Enriched CRM
Replicate calculated fields (e.g. commissions) and populate into Salesforce objects.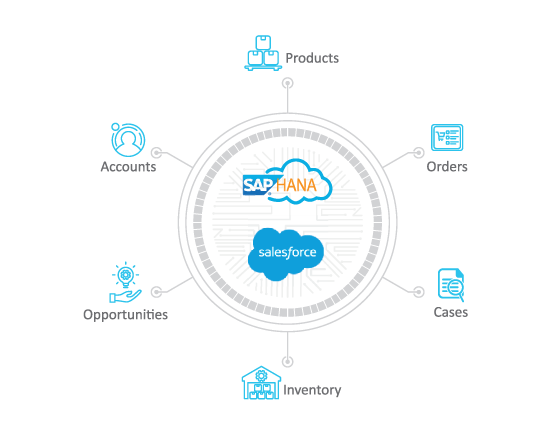 Easily replicate raw data and
custom insights.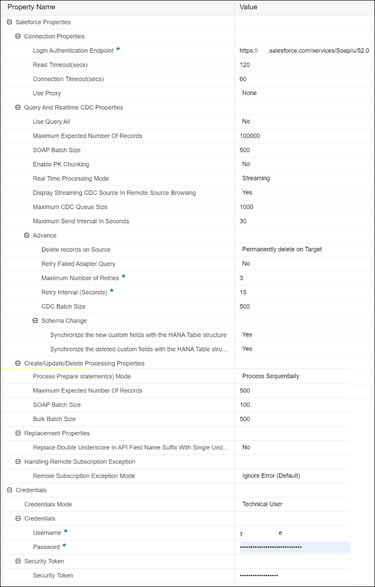 Adapter capabilities

Security
Authenticate with User Session ID, 0Auth 2.0 or two-way SSL.

Configuration
Map standard or custom objects with any SFDC API - SOAP, REST,

Bulk, or Streaming (Platform Events).

Enable initial and real-time bi-directional replication.
Support HANA on-premise and cloud.

Monitoring
Access standard SDI monitoring and alerts.
Integration flows

Outbound
Perform predictive and historical analysis in HANA and replicate insights into Salesforce accounts and opportunities.

Inbound
Replicate rich Salesforce data (leads, orders, cases, campaigns) into HANA to perform analysis and generate BI reporting.
Video: How to replicate a data table from SFDC to SAP Hana using Advantco's Salesforce Adapter
Trusted and proven by the best

"It's been a wise choice. Integration with SAP S/4HANA has been fast, stable, reliable and remarkably responsive."