Turn insight into action
Database replication
Easily replicate data between SAP HANA and other datastores like S3 and DynamoDB.
Web analytics
Publish real-time web events into SQS for HANA to consume, process and derive insights from.
Application monitoring
Enable HANA to subscribe and analyze critical events from all your monitoring systems.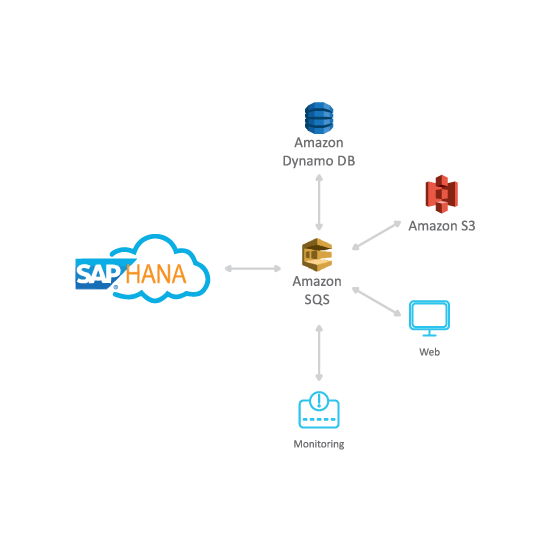 Process messages without bounds.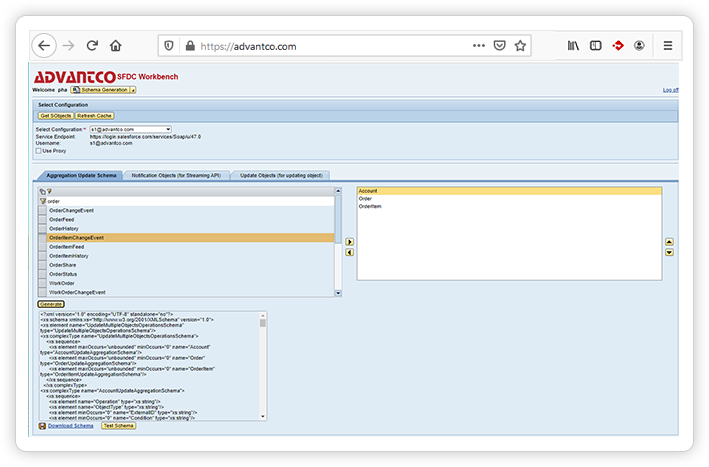 Adapter capabilities

Security
Authenticate with AWS credentials.

Configuration
Publish and subscribe to SQS queues.
Define schema with JSON or XML.
Support HANA on-premise and cloud.

Monitoring
Access standard SDI monitoring and alerts.
Integration flows

Publish
Publish data from HANA to Amazon SQS for external consumption.

Subscribe
Consume external data into HANA with efficient and reliable queuing.
The Advantco advantage
Discover why our adapters, when combined with SAP and Oracle integration platforms, outmatch custom development and third-party iPaaS implementations.