Process Orchestration Monitor
Rapidly respond to risks with powerful and intuitive visibility into your Process Orchestration interfaces.

Scroll down
Maximize awareness and monitor what matters in real-time
Unlock critical intelligence for your team and stakeholders without impacting Process Orchestration
performance.
Get a closer view and always stay vigilant
Go beyond Process Orchestration's standard monitoring and cover all your bases with Advantco's Process Orchestration Monitor. Configure alerts at a granular level and immediately identify exceptions. Catch anything that comes your way and avoid the 3 am surprises.
Set alert thresholds for errors, inactivity, and processing time.
Monitor mapping, connection, and authentication errors,
Search and troubleshoot interfaces faster by mapping common labels to a distinct set fields.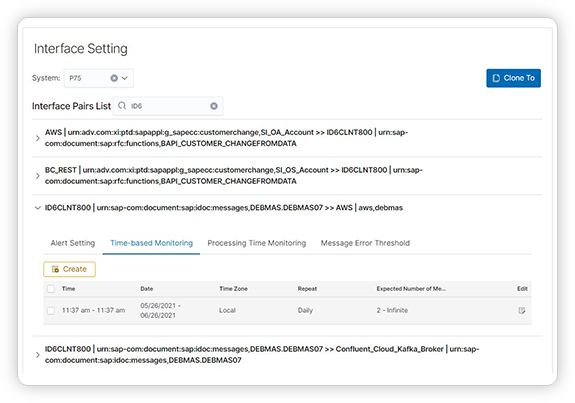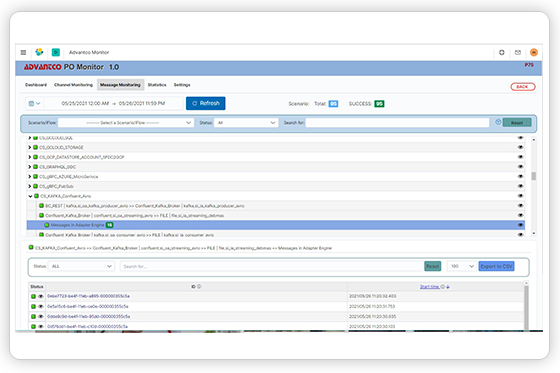 Stay aware with rich operational intelligence
Get complete access and detailed visibility into your interfaces. Easily convert raw payload and meta data into insightful reporting using Elastic Search and Kibana. Design custom charts to provide stakeholders with valuable intelligence.
Get a clear visual overview with Advantco's dashboard.
Customize transactional and operational reports with Kibana.
Store unlimited data without Impacting Process Orchestration performance..
Empower stakeholders without putting your Process Orchestration at risk
Don't Let stakeholders compromise Process Orchestration security and system performance. With Process Orchestration monitor, stakeholders can receive selective permissions (read or edit) to specific scenarios and can browse data without direct access to the Process Orchestration system.
Customize stakeholder read/edit access across scenarios,
Let stakeholders set up custom reports and alerts.
Avoid direct access to Process Orchestration and eliminate system risks.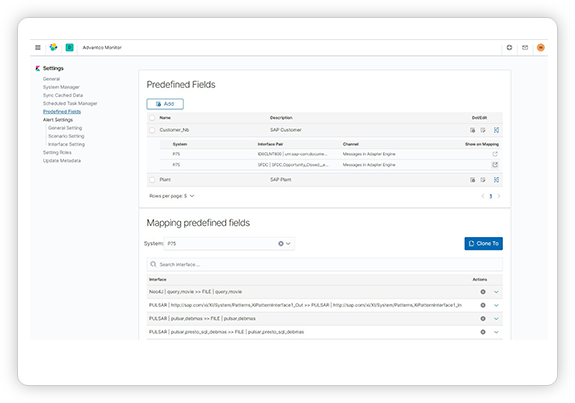 Accelerate with proven technology
Start using the Process Orchestration Monitor for all your interfaces in a matter of days.

1
Connect Advantco
Process Orchestration
Monitor

2
Port data into Elastic
Search

3
Invite IT and business
users

4
Customize alerts and
reporting
Ready to learn more?
We're happy to answer all of your questions.