Software
Development
Advantco brings together extensive commercial product development and deep industry expertise with the best practices and latest technologies to deliver custom solutions and products that perfectly fit the needs and behavior of their users.
We Take Care Of Every Part Of Your IT Ecosystem
A software development company with decades of business excellence, Advantco can develop reliable, scalable and secure software solutions for any OS, browser and device. We're here to shorten deployment time, decrease development costs, and simplify your operations.


Custom Software Development



Cloud Application Development

Legacy Software Modernization

Software Integration & Implementation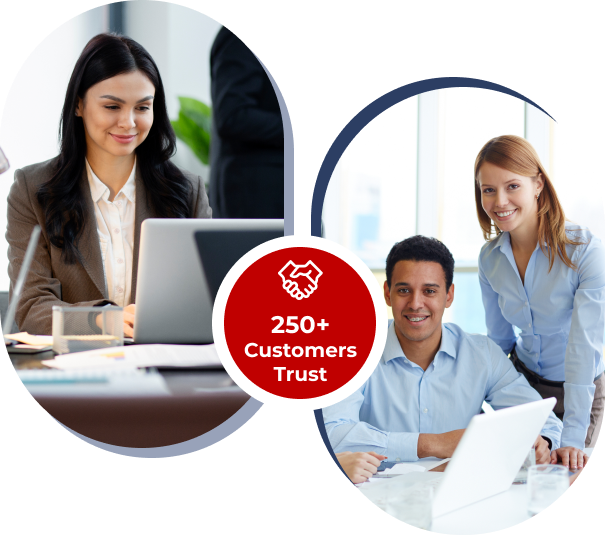 More than 2 decades in end-to-end software engineering.


Resources with 10-20 years of hands-on experience in their expert fields with low turnover rate

Profound experience in product development, big data, IoT, AI/machine learning, blockchain, image analysis, mobile, various CRMs

Microsoft Gold Partner, AWS partner, Oracle Partner, SAP Partner.

Mature agile SDLC and quality management system allowing to implement projects that fully meet our customers' quality, time, and budget expectations.
Our Experience
Following the product idea and the needs of target users, we create SaaS,
mobile and desktop products enhanced with trending features.
Our Technology Expertise
Lorem Ipsum is simply dummy text of the printing and typesetting industry. Lorem Ipsum has been the industry's

Our Technology Expertise
Our software engineers employ the proven combination of the latest and classic trusted technologies, having the following technology stack as the basis:
| | | | | |
| --- | --- | --- | --- | --- |
| Back-end | | | | |
| Front-end | | | | |
| Mobile | | | | |
| Desktop | | | | |
| Clouds | | | | |
| RDBMS | | | | |
| Big Data | | | | |
| Containerization | | | | |
| DevOps | | | | |
| Automation | | | | |